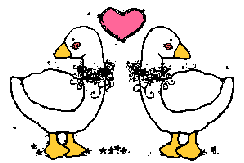 What does it mean to go "two by two?"
Our belief is that a successful ministry happens when both the husband and the wife are called into ministry together.
Every pastor's wife has a talent. She could be an encourager, an excellent homemaker, a counselor, an administrator, a singer, a musician...
but she isn't all things and everything.
Behind a successful ministry, you will see two people working together as a team in ministry. Their gifts complement each other. When he is down, she encourages. When she is down, he encourages.
Always make time for one another and take time for each other.
Team mates are usually very good friends. The pastor's wife should be the pastor's very best friend.
The Bible says that "one can put one thousand to flight, but TWO - can change the world!" Okay so that quote wasn't from the Bible, but it sounds good.